So I went downtown with the intention of finding and buying these daddies..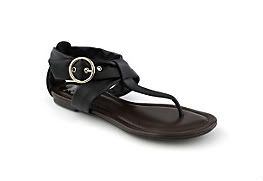 They didn't have my size at sheikh's.. LAME. I'm pretty bummed out because I was looking to up my summer shoe game. It's cool though, I ended up with this stuff instead!
MUFE Flash Color in White
I'm hella mad because I got home and opened it and it was freakin' used! BOO! So I've gotta exchange it now. I asked the Sephora SA and she said that it's not crease proof either, just fyi. Has anyone tried it yet, lemme know wsup!
Jemma Kidd Light as Air Liquid Foundation in Med.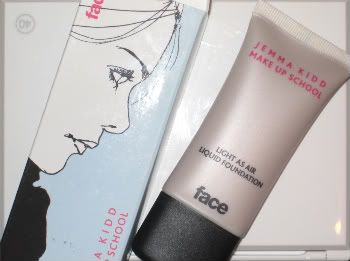 Haven't tried it yet looks pretty promising though. Only thing that sucks is the packaging.. I opened the tube and I guess there was an air bubble in it and it started squirting like no other!
Jemna Kidd Bio-Complex Cover in Med.
IDK what exactly is up with the "Bio-Complex". Nothing in or on the box said anything about it.. oh well.
Jemma Kidd Contour & Flush Creme Blush Duo
Pretty good stuff. Reminds me of and might even be a good dupe for The NARS multiple duo.
Jemma Kidd Pro Flat Top Foundation & Pointed Cream Blush/Foundation Brush.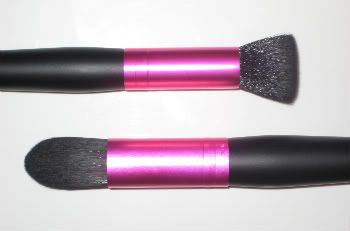 The girls at
Pixiwoo
can be seen using these babies.. unfortunately the pointed foundation brush was a little damaged but it was the last one so what the heyyy.
Benefit Brows A-Go-Go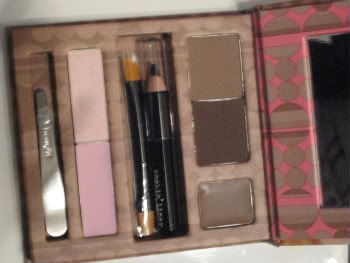 My usual brow person wasn't in but I just couldn't wait. I was straight WOLF'n it out for about a week, it was time to tame these bad boys! Anyhow, the lady suckered me into buying this kit. It's actually not so bad. It comes with brow wax, two shades of brow powder, black eyeliner, eyebright, and a brow highlighting powder. Only thing I absolutely HATE is the packaging.. its like made from cardboard. Def NOT THE BUSINESS!
So anyhow, thats what I got. Regular price, Jemma Kidd is pretty expensive but supposedly her stuff wasn't doing too well at Neiman Marcus so she's getting the boot! I got all this for like.. idk, HELLA marked down. So if you're near NM cop some Jemma Kidd while you still can!
Lastly, MJ we miss you! I know as you're watching your memorial on that big flat screen in the sky, you're missing all of us too.
-Jess.