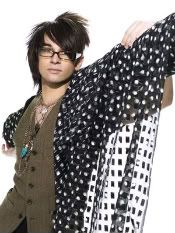 So I think a collection that's pretty slept on from what I've seen (or not seen) is the Christian Siriano for VS Makeup collection. I'm REALLY not a huge fan (like, at all) of Victoria Secret makeup.. it's all hella small timer and not great quality. I wouldn't have even known about this collection if I hadn't have seen it in my mom's room. I wont lie either, when I first caught sight of the gold pyramid inspired packaging I swore it must have been from Saks or Bloomingdales which are my mom's usual haunts. Anyway, on to the hizzaul.
I got all the shadows, except for the brown one, and the Kajal liner.
Swatches w/ flash: Sahara, Sandstorm, Oasis, Gilded Fierce.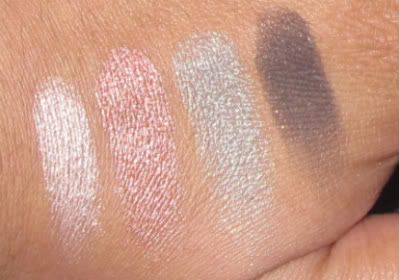 I didn't swatch the liner, it's black.. swatch your own. The liner itself I thought was VERY innovative, well I'm sure Siriano didn't come up with it himself but it's not like I've seen anyone else with something similar.
LASTLY.. just wanted to put my girl Yumi on shoe game. As she knows, I JUST hopped on a boot hype and she is ALWAYS up on her boot game.. UNTIL NIZZZZOW. Peep game.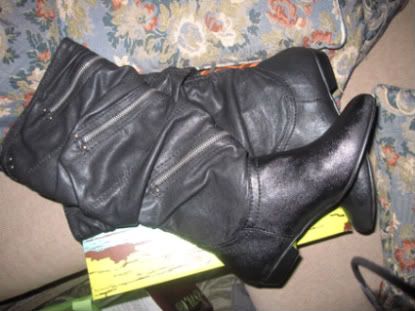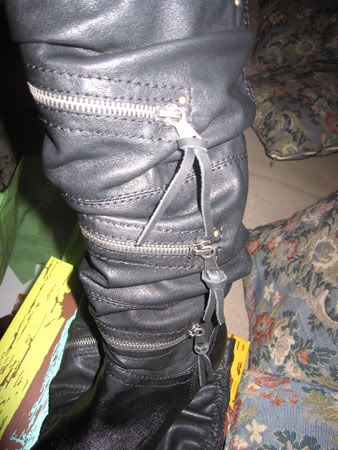 I know she's proud.
That's all for now babes, JESSSssss.