I have to be up at 445am for work but w/e. Cjay and I had an effing AWESOME week of shopping. Refer to the last two posts as well as this one for what we got. Week started off with trying to get rid of our bags and bags of old clothes and trying to get money for them at buffalo exchange, crossroads, etc.. you know, buy/sell/trade spots.
I got some straight BRAND NEW sex heels, a BCBG envelope wallet, and two FREE rings (plus the dude still cashed me out for the clothes I turned in!)
Rings - Freenintynine!
Here's the makeup haul I got for the week. Some Christian Siriano VS Makeup (peep last post for swatches, etc..) and some pieces from the Make Up Art Cosmetics collection from MAC. I also picked up a small pink soft train case that was 40% off at VS. Ohhh and I found Mandom makeup remover at Genki!
Swatches L-R: Off the Page e/s, Push the Edge p/m, Brash and Bold p/m, Artistic License t/l, Obviously Orange t/l, Color Matters t/l, Full of Fuchsia t/l, Full Body l/s, Young Thing l/g.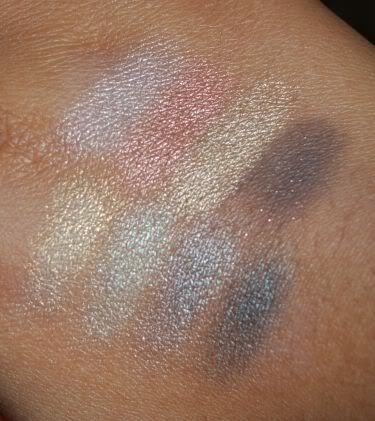 Swatches T-B/L-R: Notoriety Quad (Skintone1, Rich and Earthy, Skintone2, Notoriety), Photo Realism Quad (Photo Realism, Fresh Approach, Image Maker, Grey Range).
I recommend pretty much everything I got, unless you already have dupes for any of these. Many of the products from the Make Up Art Cosmetics collection are dupeable in fact.. fortunately for me my current collection was lacking. My MUST haves.. probably the technakhols, pigments, I love the Full Body l/s for fall, and if you don't already have a nude lip gloss, I'd go with Young Thing l/g.
That's all for now bitches. I'm going back to dsw for some bad kicks. <333 jess.