A couple weeks ago my girl Connie and I went into the local variety store. I needed some emergency fishnet stockings for Vegas and the variety store is definitely the place to go to for cheap socks and hair ties and stuff like that. I haven't been to the variety store since I moved out of my parents home.. but now I'll go all the time. Here's why..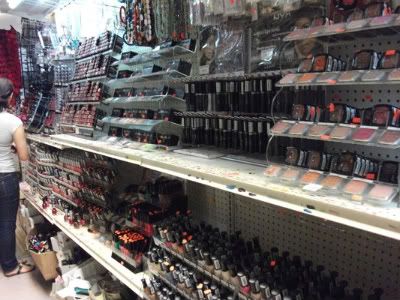 A WHOLE FREAKIN ISLE DEDICATED TO SUPER CHEAP NYX!!
Obviously we went crazy. They sure didn't have all this the last time I was there. There was like every single NYX product you can think of and it was way cheaper than what you'd find it for at ULTA. They even had a nice section of LASHESSSSSS and NAIL POLISH!!! Check out my haul!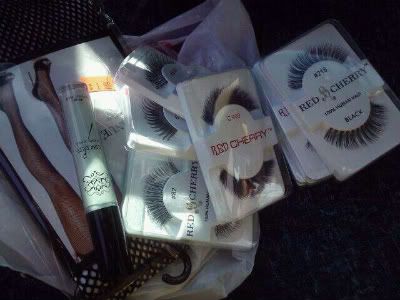 All this for under $20!! That's like 7 pairs of red cherry lashes, a pair of leg avenue fishnets, and a green NYX concealer for my kit.
The Red Cherry lashes were under $2 each, the leg avenue leggings that I JUST saw for $20 on Haight st were also under $2, and the NYX concealer was like $3. Makeup junkies of SF, do yourself a favor and check out the Variety Store on Clement!
-Jessica